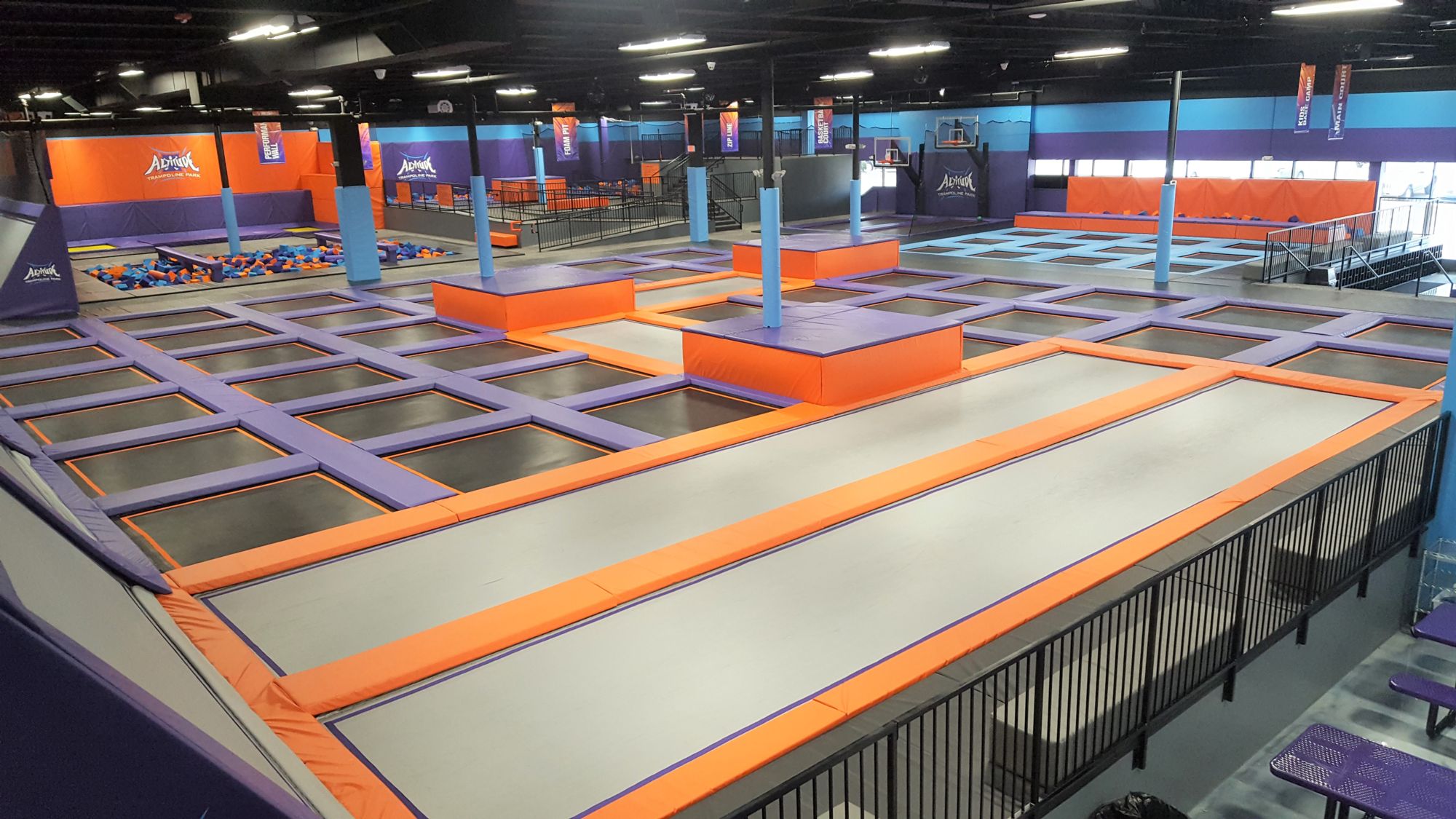 Main Court
With wall-to-wall trampolines, you'll be hard pressed to touch them all! In fact, make that a goal, come out and bounce on every trampoline. Thousands of square feet of fun await you!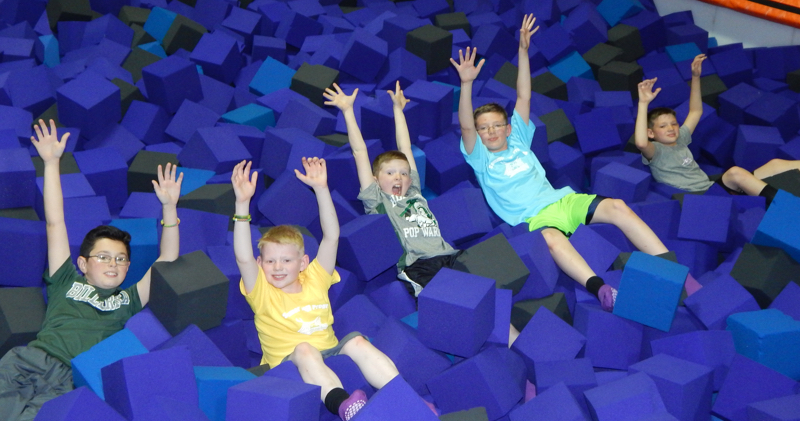 Kid's Court
Why should the big kids have all of the fun? We love seeing the little ones get out and jump. Parents love the fact that we have a special area just for their little ones called Kid's Court! With dedicated court monitors and even special Toddler Times, we want the little ones to have a safe and fun experience!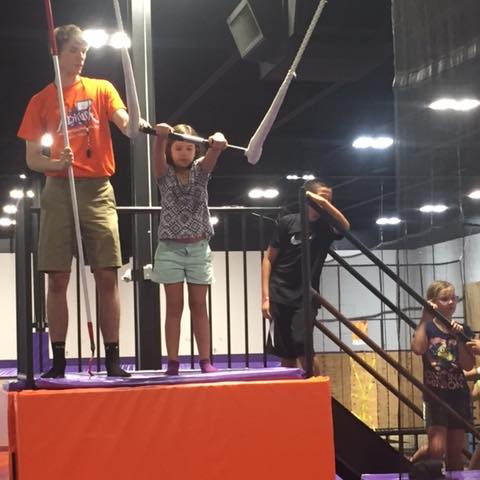 Trapeze
Have you ever wanted to fly?! Our Trapeze Swing is hung high above one of our large foam pits and is included at no extra charge with your park admission.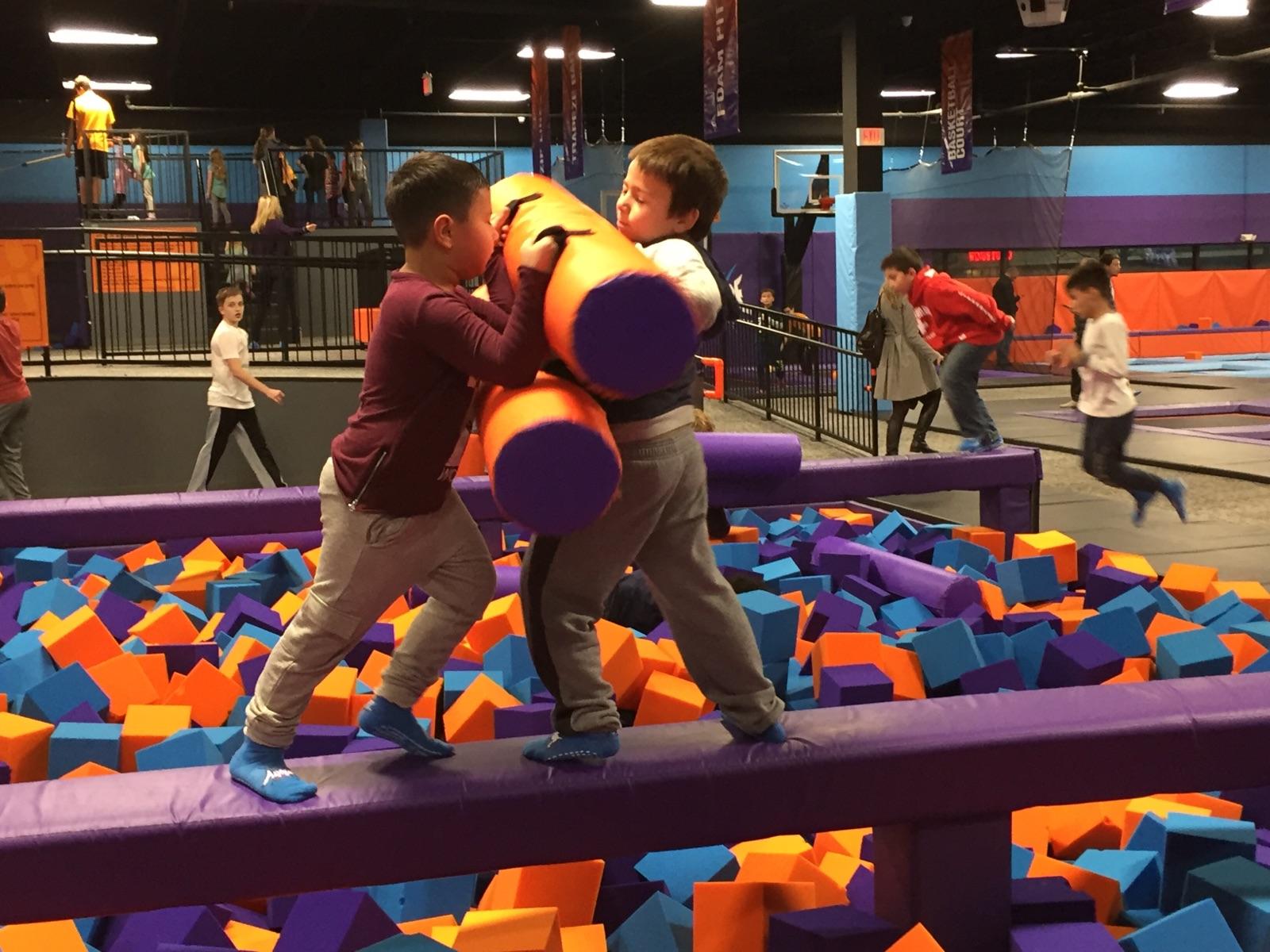 Battle Beam
Come check out our Battle Beam and try to knock off friend or foe into a giant foam pit!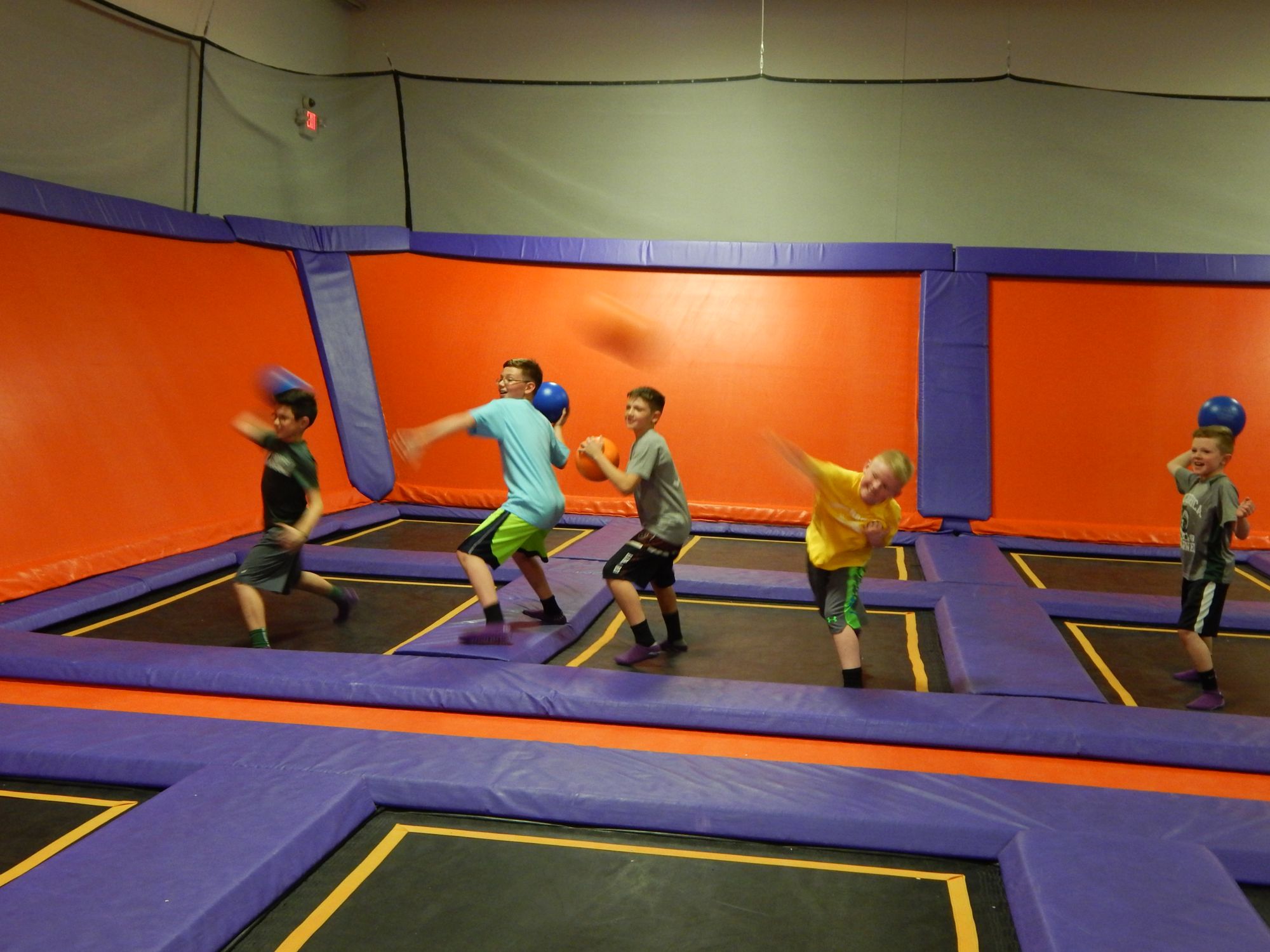 2 Dodgeball Courts - we have the radical new twist on the old game!
Get a full-body workout ducking, dodging, and diving on our high-tech trampoline courts.
Move the ball and yourself in 3 dimensions.
Bound and rebound between the trampoline floor and the trampoline walls.
Give your body a new freedom of movement not possible with games played on fixed courts.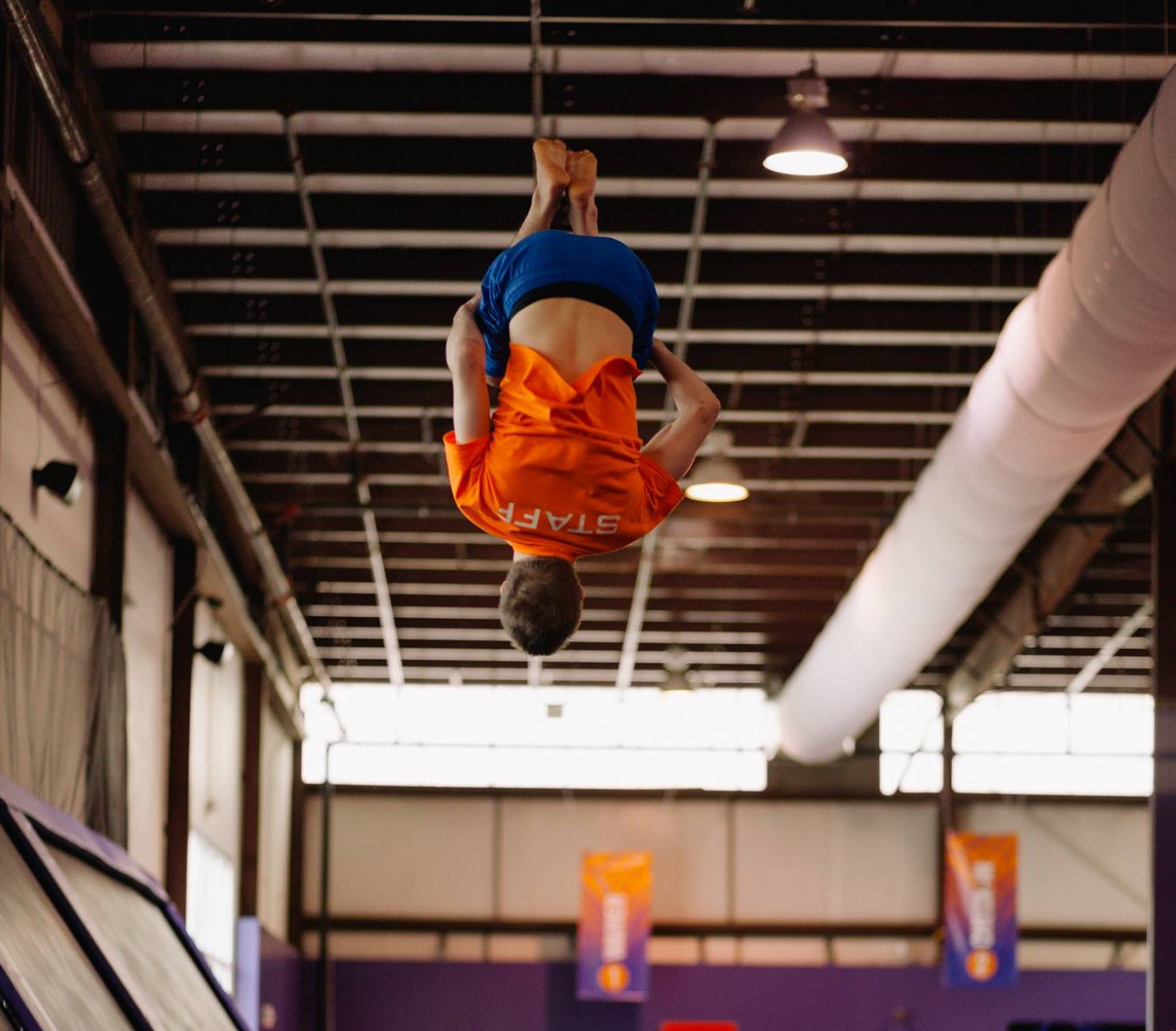 Gymnastics Tumble Tracks
Practice your cheerleading and tumbling in a safe, and easy to land, environment! You can front flip, cartwheel, and show off all of your gymnastics skills.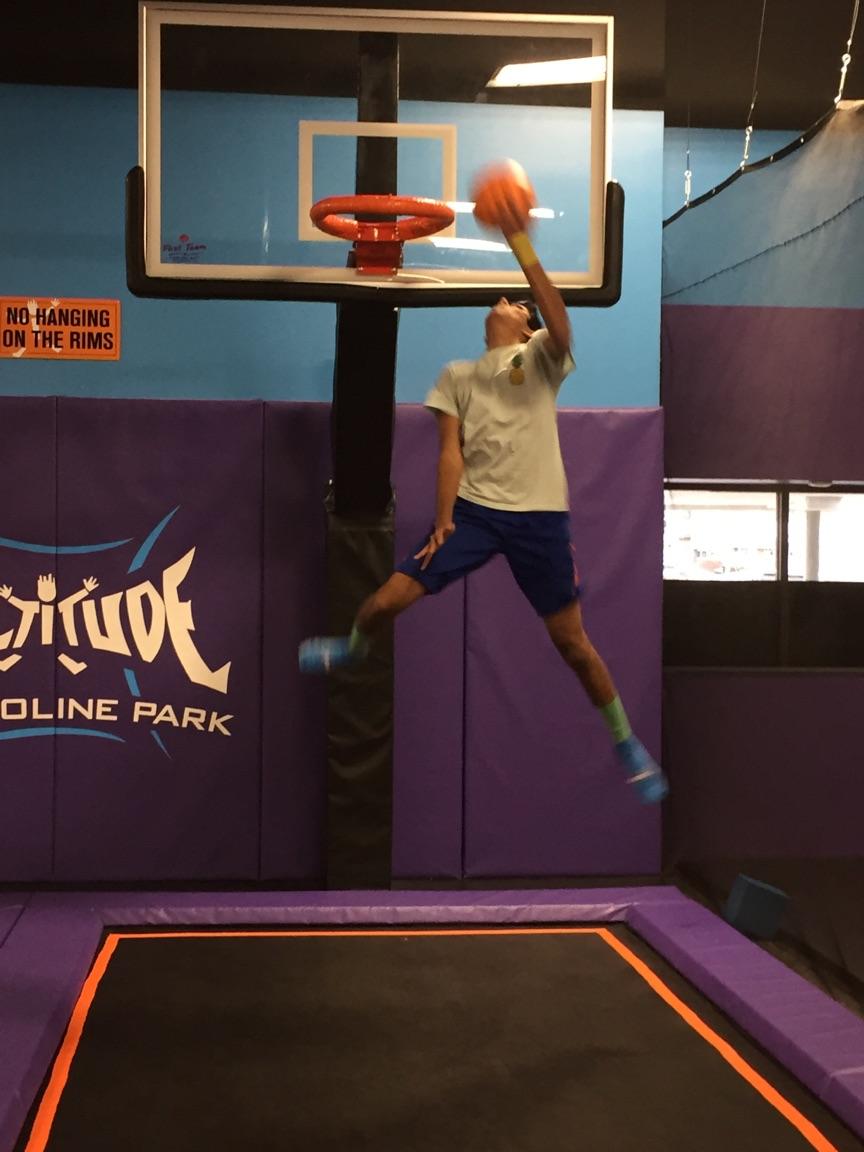 Trampoline Basketball
The average person can't dunk a basketball, but at Altitude YOU can be above the rim! Bring your A-game to stand out above the rest!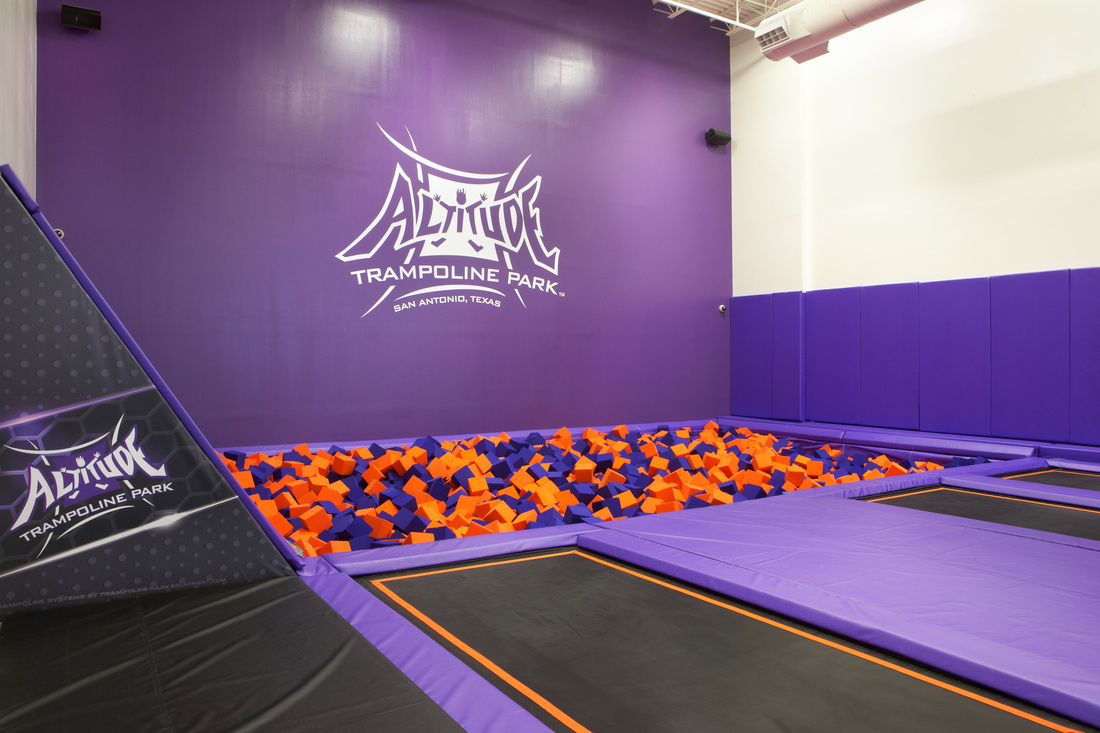 Foam Pit
Take a dive into our giant foam pit off of our Jump Platform! This massive pit, filled with around 15,000 foam cubes, can be your destination! We take pride in keeping our foam pits clean and safe for our jumpers!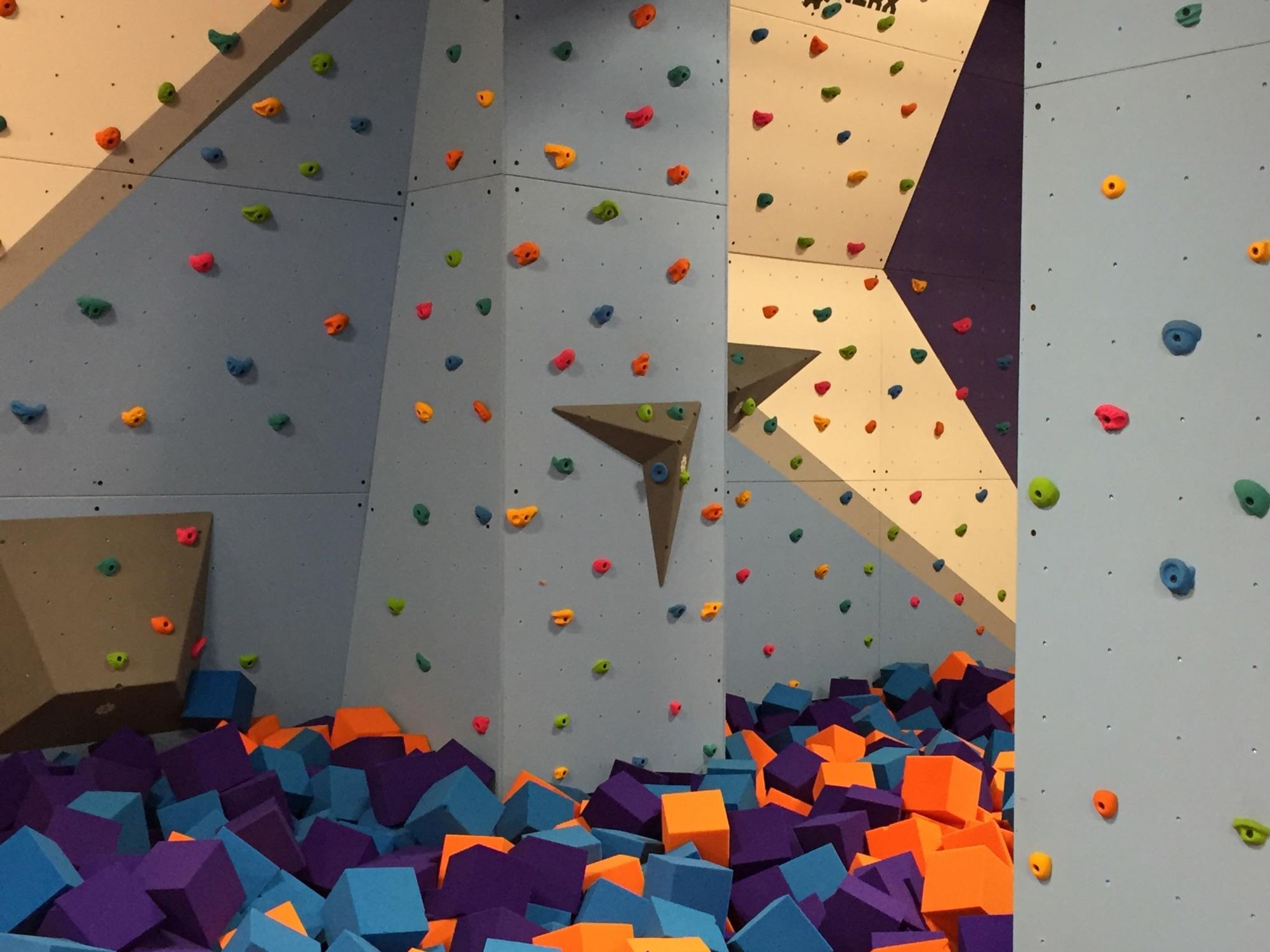 Rock Wall
Scared of falling? Don't be! Our rock wall is situated above large foam pits! The best part, it doesn't cost any extra to come and climb on the rock wall, it's included with your ticket cost!
Tips for an easy check in:
Fill out a waiver ahead of time!
Waivers can ONLY be filled out by an adult 18-years or older. All jumpers 17-years old and younger MUST have a parent or guardian fill out their waiver.
First time Jumpers must bring in a valid form of identification to verify their waiver. For those 17-years and younger the parent or guardian that filled out their waiver must be present to verify their waiver with a photo ID in order to jump. (After a waiver has been verified with a photo ID, 17 years and younger do not need a parent or guardian to be present until the waiver expires in one year.)
Watch our Safety Video prior to arrival so you can start jumping right away!